Cardinal Suncoast Interchange public workshop looks at development plan
1 min read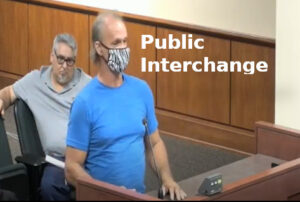 The Citrus County Commission held a pubic workshop to discuss a proposed future master development plan for Cardinal Street, a road which has historically been a seven-mile, two-lane road in Homosassa, Fla.
The Cardinal interchange is part of an extension of the Florida Department of Transportation's (FDOT) of the Suncoast Parkway from Brooksville.
The street is proposed to be morphed into mixed use (both commercial and residential). Future developers would then be limited to parcel sizes of no less than 30 acres for any commercial use.
To get to that size, developers would have to aggregate smaller properties — if these largely rural and agricultural residents who live along Cardinal agree to sell their properties.
This parkway extension is projected to be completed sometime in 2022 (August 11, 2020)