Detectives investigate body found near intersection
1 min read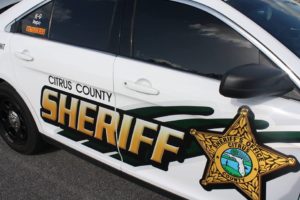 On Tuesday morning, the body of 29-year-old Dustin Arthur Chandler was discovered near the intersection of West Pine Ridge Boulevard and North Amarillo Drive.
Citrus County deputies responded and secured the scene upon their arrival.
Major Crimes Detectives and Crime Scene Specialists arrived and immediately began working the area to gather vital evidence and conduct interviews. The Medical Examiner was called to the scene and is assisting with this case.
At this time, detectives are still actively following up leads and working with the Medical Examiner's Office to establish a cause and manner of death. All parties involved in this incident have been identified.
The Citrus County Sheriff's Office said in a statement on Friday that it would like to reassure citizens this is an isolated incident.
CCSO's Major Crimes Unit, meanwhile, encourages any citizen with information they believe to be pertinent to the investigation to contact the Sheriff's Office non-emergency line at (352) 726-1121. To remain anonymous, you may also call Crime Stoppers at 1-888-ANY-TIPS.