Crystal River human remains identified
1 min read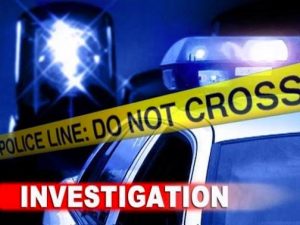 The skeletal human remains recovered on April 26, 2020 by the Citrus County Sheriff's Office, have been identified as 42-year-old, Marion County resident, Kevin Buonocore. An autopsy showed no signs of trauma, and the cause of death is undetermined.
Buonocore's last known contact was in 2017, and he was not reported as missing to law enforcement.

If you have information pertaining to acquaintances of Buonocore or reasoning Buonocore may have been in Citrus County, we are requesting you to contact the Citrus County Sheriff's Office Major Crimes Unit at 352-726-1121, or contact the Citrus County Crime Stoppers at 1-888-ANY-TIPS to remain anonymous.
In a previous news release on April 26, the Citrus County Sheriff's Office reported that it was notified by a landowner, who was surveying his property, of the discovery of skeletal human remains located in a wooded area near West Riverbend Road, in Crystal River.
Detectives with the CCSO's Major Crimes Unit and Forensics Unit, along with Medical Examiner's Office, responded and secured the scene.