Impact of COVID-19 just beginning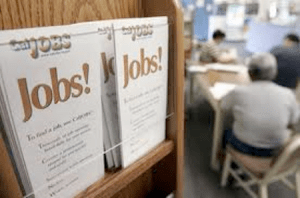 OCALA, Fla. (April 17, 2020) – The unemployment rate in the CareerSource Citrus Levy Marion region was 5.5 percent in March, up 1.6 percent over the month and 1.3 percent higher than the region's rate a year ago. There were 11,208 unemployed, an increase of 3,252 jobless since February.
The labor force was 203,214, up 1,943 over the year, largely fueled by a spike in unemployment. There were 192,006 employed, a decrease of 857 compared to March 2019 when the region's unemployment rate was 4.2 percent, and a drop of 3,597 over the month.
The Ocala/Marion County metropolitan statistical area posted the fastest annual job growth rate in manufacturing, at 4.4 percent, compared to all metro areas in the state.