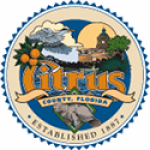 The Citrus County Board of County Commissioners (BOCC) is seeking applications for the Historic Resources Advisory Board (HRAB).
This Advisory Board is seeking to fill one at-large position. The length of this term is two years and will expire on January 31, 2024.
The five-member HRAB assists the BOCC and other entities to identify, evaluate, and protect historic properties. The board meets regularly on the first Wednesday of every other month, beginning in February, at 4:00pm. Meetings are held at the Lecanto Government Building, located at 3600 W Sovereign Path, Lecanto, in room #166.
Applications are due by Monday, January 31, 2022, and can be accessed online at: www.citrusbocc.com/boardapplication.
Completed applications should be sent to Citrus County Administration, 3600 W Sovereign Path, Suite 267, Lecanto, FL 34461.