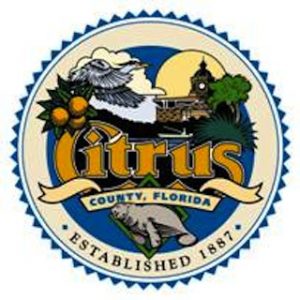 The Board of County Commissioners (BOCC) Planning Retreat will be held beginning at 9 a.m. on Dec. 8  at the Lecanto Government Building, Room 166, 3600 W. Sovereign Path in Lecant.
There will be no "Open to the Public" during this event. Citizens are welcome to speak during the next scheduled BOCC meeting.
To view the archived uploaded audio of this meeting visit: http://citruscountyfl.iqm2.com/Citizens/Default.aspx
This full-day event provides an opportunity for commissioners to discuss, plan and prioritize programs, projects and issues facing Citrus County and the BOCC while looking to the future.
For more information call Public Information Officer Cynthia Oswald at 352-527-5484.